The Australian Carob Co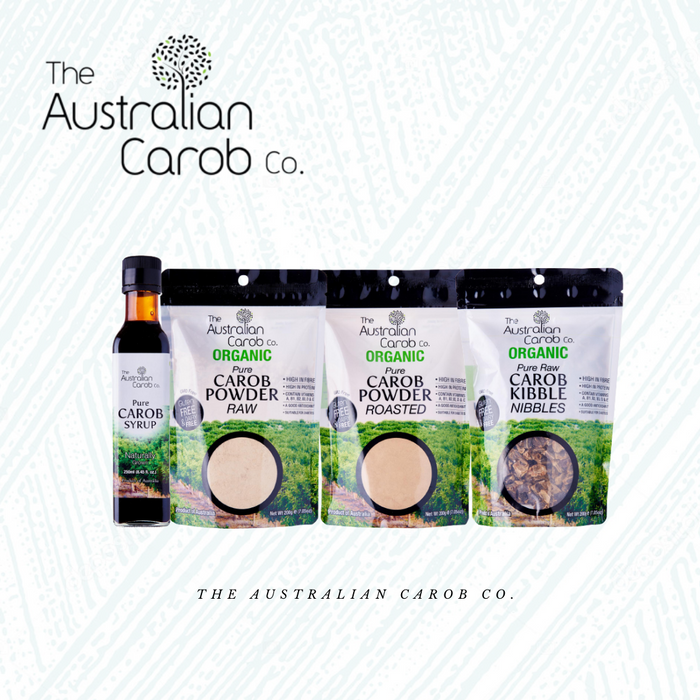 Organic Raw Carob and Organic Roasted Carob powders are milled into a fine powder. Carobs are high in protein, contain essential vitamins and are a superior healthy alternative to most snack foods.
Carob Kibble Nibbles can be consumed as a healthy snack food. The Australian Carob Co select only the best varieties from the orchard for kibble.
Carob Syrup is naturally sweet and of premium quality. The syrup is great to use on breakfast cereals as an alternative to sugar.