22 Jun 2022
Bento Box with Inner Paper Compartments (S, M, L)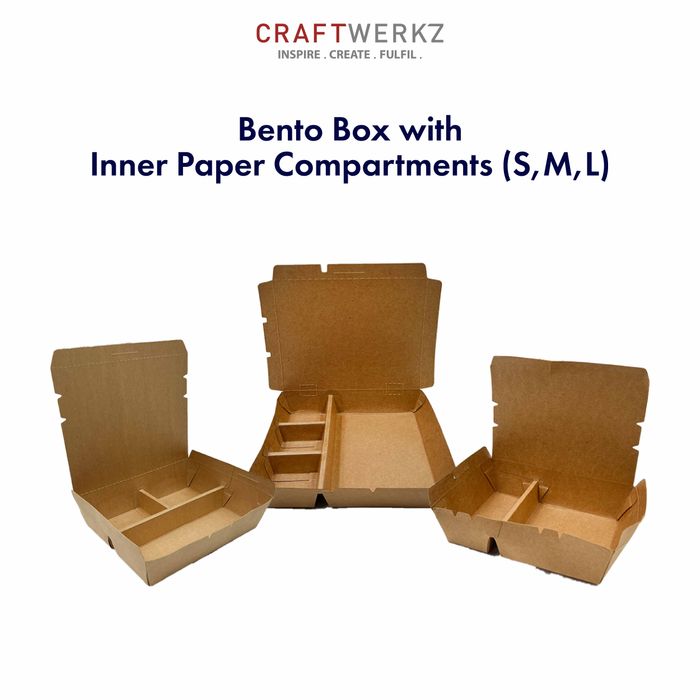 Measurements:
Small: 190mm (Length) x 130mm (Width) x 50mm (Height) (900ml) [2 inners]
Medium: 202mm (Length) x 165mm (Width) x 38mm (Height) (1,000ml) [4 inners]
Large: 206mm (Length) x 170mm (Width) x 51mm (Height) (1,200ml) [3 inners]
Material: 337gsm Food grade Brown Kraft with 18PE Coating
Commonly Used In: Restaurants, Cafes, Food Courts, Hawker Centers, etc.
Features:
- Waterproof, oilproof, and heat resistant with built in 18PE coating.
- Stylish & simple design.
- Buckle design, tightly attaching the lid and the box, difficult to pop open.
- Easy to fold with accurate indentation lines to prevent leakage.
- Knuckle design for the inner compartments done by hot-melt bonding without the use of glue to prevent side leakage.