22 Jun 2022
CNY Mandarin Orange Bucket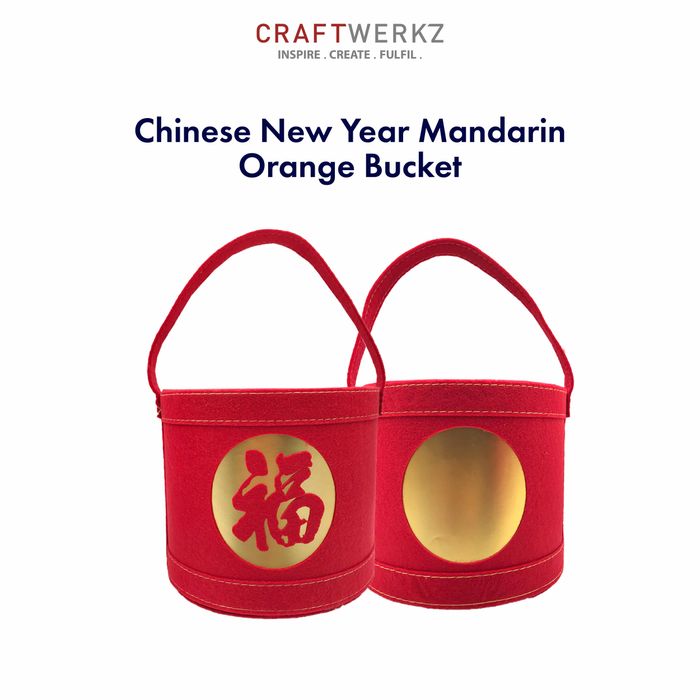 Features:
Laser carved Chinese character blessing.
Delicate & uniform stitching.
Perfect for CNY traditional willow flower arrangement .
Material: Thick felt cloth with silver hardware buckle, inside of the bucket is cardboard lined with silk.
Comes with a string of 5 Chinese greetings made out of the same felt cloth as the bucket, remove the plastic to reveal double-sided tape to easily paste onto the bucket.
Measurements: 180mm (Diameter) x 160mm (Height)