Coffee Bean - Cafe Amazon Selection Roasted Coffee Bean (Cafe Amazon Brand)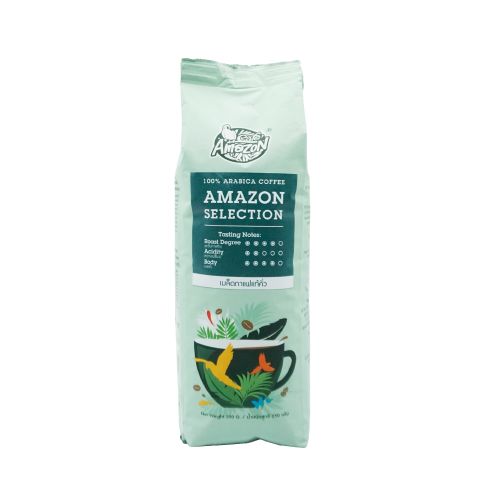 About the product:
- 100% Arabica Coffee
- Ingredient: 100% Roasted Coffee Bean
- Roasted Level: Medium to Dark
- Storage: Keep in a dry place and away from sunlight. Keep tightly closed after use.
- Net Weight 250 G.
- Product of Thailand