Drip coffee - Cafe Amazon Drip Coffee Pangkhon (Cafe Amazon Brand)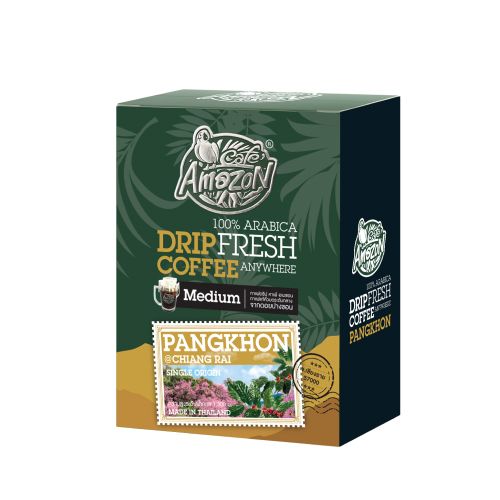 About the product:
- 100% Arabica from Doi Pangkhon, Chiang Rai, Thailand.
- Ingredient: 100% Roasted and Ground Coffee in Filter Bag. Use Nitrogen gas for food storage (INS 941).
- Roasted Level: Medium
- Storage: Keep in dry place and protected from sunlight.
- Net Weight: 45 g (9 g x 5 sachets)
- Product of Thailand