22 Jun 2022
PP Ice Cream Cup with Inner & Outer Lid (XL/ XXL)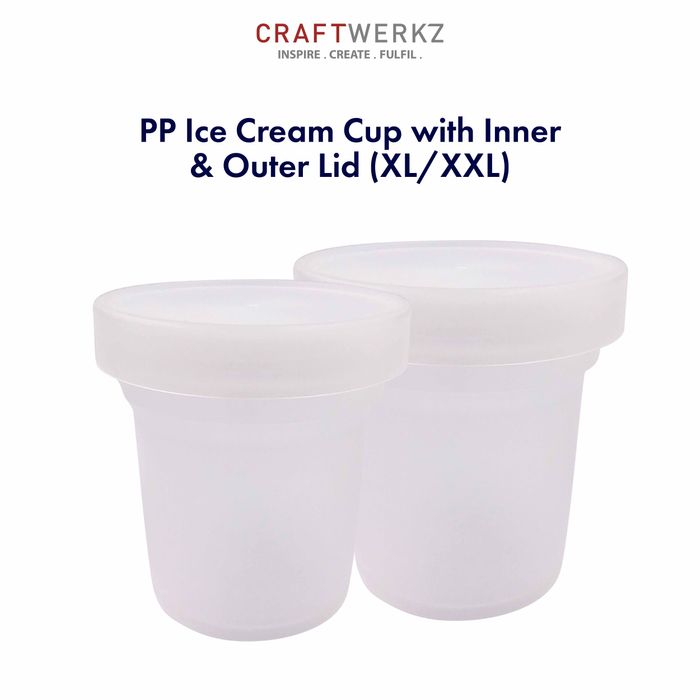 Features:
High temperature resistant material can withstand between -30 degrees to 130 degrees.
Environmentally friendly food grade PP material
Smooth & round design, sturdy & durable, long-lasting without any deformation
Spiral lid design with a thick top lid and detachable inner lid, enabling better food preservation and sealing with a frosted look.
The double-layer cover is sealed with out air leakage, side leakage and temperature loss.
Uses: Milk tea, juice, yogurt, ice cream, etc


Measurements:
500ml (XL)
Cover Diameter: 105mm
Inner Cover Diameter: 95mm
Cup Bottom Diameter: 75mm
Height: 110mm
700ml (XXL)
Cover Diameter: 105mm
Inner Cover Diameter: 95mm
Cup Bottom Diameter: 80mm
Height: 125mm