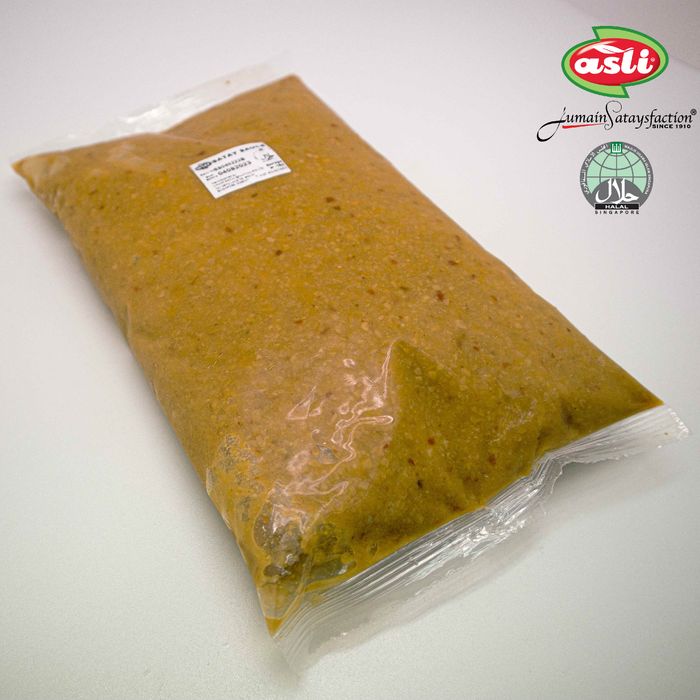 200g / 450g / 1kg of Satay Sauce.
Delicious and authentic halal satay locally manufactured by Singapore's Leading Satay Manufacturer accompanied by Satay Sauce made with our family recipe that has lasted generations.
Peanuts, Water, Vegetable Oil, Sugar, Salt, Chilli, Coconut Milk, Tamarind, Onion, Garlic, Fennel, Cumin, Coriander, Galangal, Lemongrass, Ginger.