Smooze!™ Coco Shake Chikyu (Coconut Water & Flesh)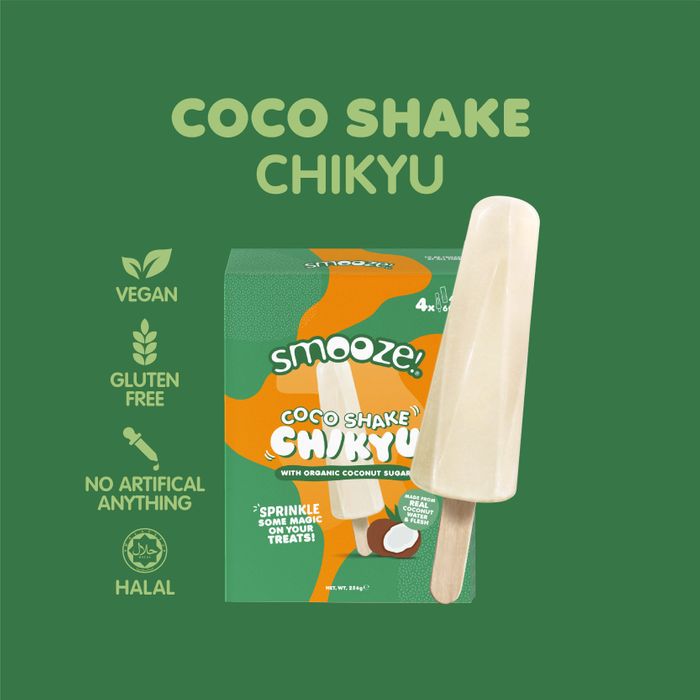 Made with fresh coconut flesh, water, and milk, this delight comes with a separate pairing of Organic Coconut Sugar, a natural sweetener that also brings an added texture and hint of caramel to the dessert. You can choose to indulge in this thirst-quenching dessert treat with a personalized twist by adjusting the amount of coconut sugar emptied into the packaging before giving the concoction a good 'ol shake.
During the shaking process, you will notice a distinctive "chi-kyu, chi-kyu" sound, which was what inspired the name of the treat. The harmonious union of these elements tied together with the goodness of authentic, fresh ingredients, makes for a truly distinctive experience with every single mouthful.
The Organic Coconut Sugar can also be plunged or dipped into, as your mates would do on a hot summer afternoon, sprinkled delicately, poured for those trying to make it rain – and for those opting to fully savor the nutty and slightly sweet flavor of the coconut – omitted even! The possibilities are truly endless!