Spirits of Truffle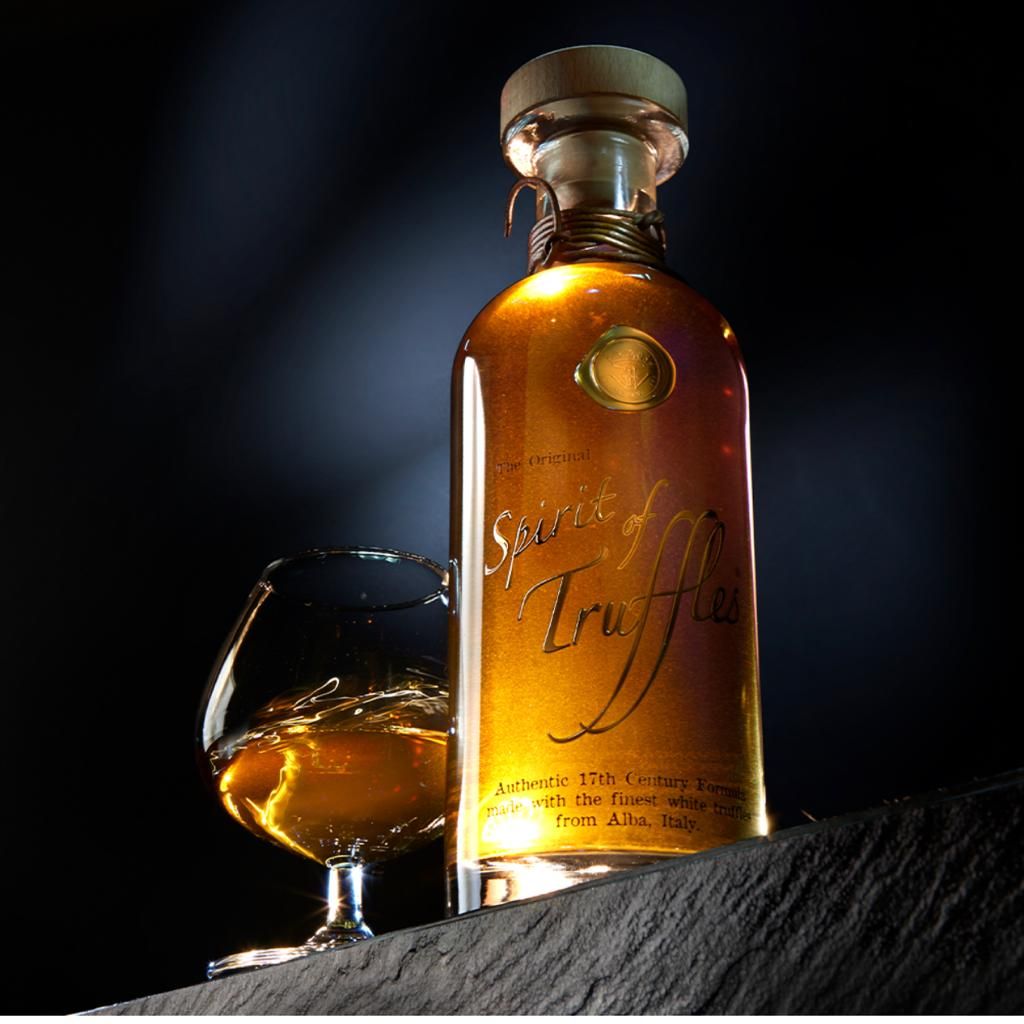 Spirit of Truffles® is a spirit infused with rare Italian white truffles and other carefully selected natural botanicals, processed according to the ancient original Vernisse et Vitterra recipe, through its proprietary patented process.
The barrel-aged spirit, the heavenly aromas of the white Alba truffles, and the inviting nuances of smokey rum, yield much more than a simple distillate.
An authentic and unforgettable experience, full of unique flavours - distinguishable even with eyes closed - and an extraordinarily complex and rewarding presence of truffles.