Weebo Digital Ordering Solution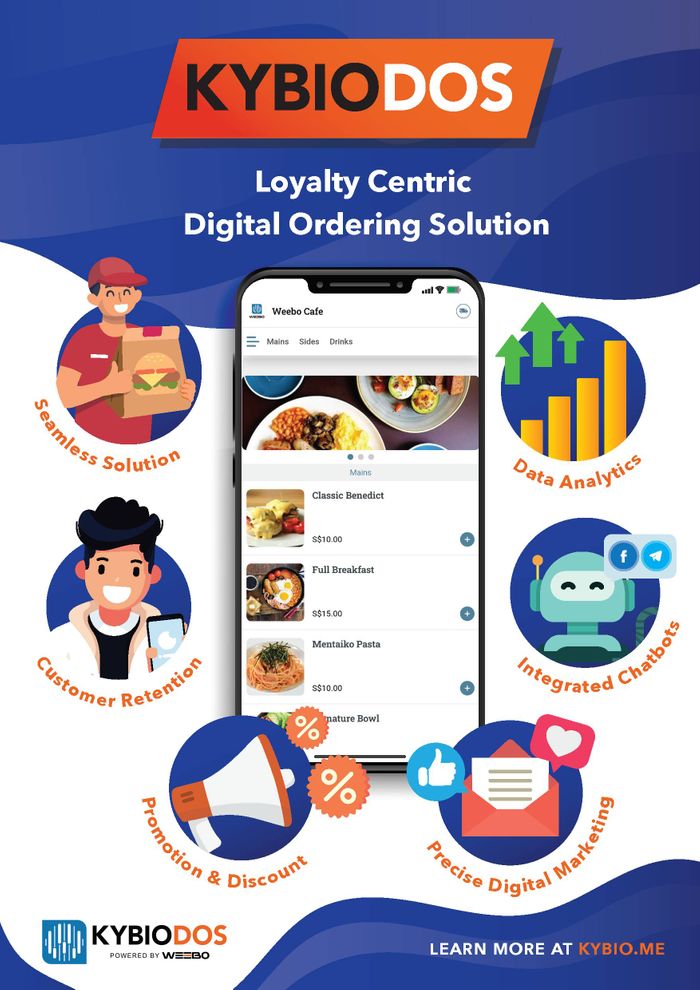 Tap into new online markets by giving your customers the ability to order online. Weebo's DOS digital ordering solution allows customers to order ahead, so they don't have to wait around for their order.
This intuitive restaurant online ordering software is packed with useful features designed to grow sales and manage costs. Use Weebo DOS to start a food delivery service. And give your customers more ways to order by integrating this digital ordering platform into your website.
Sync your customers' data, customer spending preferences, menus and sales data from online Cloud-based servers to a single offline location with Weebo DOS.
Improve your customers' ordering experience by allowing them to order at the palms of their hands for dine-in, takeaway and delivery orders. Weebo DOS gives diners more ways to order the food they love.