24 May 2022
Wholesale Hot & Spicy Chicken Satay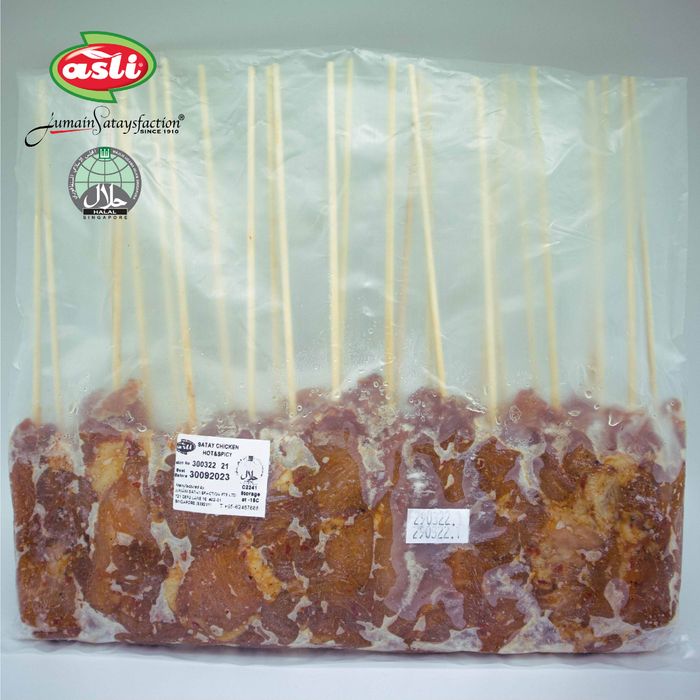 25 sticks of Hot & Spicy Chicken Satay & 200g of Satay Sauce.
Delicious and authentic halal satay locally manufactured by Singapore's Leading Satay Manufacturer accompanied by Satay Sauce made with our family recipe that has lasted generations.
Satay: Chicken, Sugar, Salt, Onion, Garlic, Tumeric, Ginger, Lemongrass, Galangal, Chilli Powder, Chilli Flake, Paprika, Black Pepper. White Pepper & Vinegar.
Satay Sauce: Peanuts, Water, Vegetable Oil, Sugar, Salt, Chilli, Coconut Milk, Tamarind, Onion, Garlic, Fennel, Cumin, Coriander, Galangal, Lemongrass, Ginger.
Allergen Advice: Contains Nuts & Tree Nuts.